2022 Mentor Topics and Dates
These are the planned mentor topics and dates for sessions.  These are all subject to adjustment so please check back for the latest news.  Subscribe to the list via email at [email protected]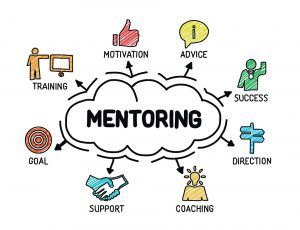 These sessions are typically around an hour and a half and are recorded.  When you sign up you can get free access to past presentations.  We welcome questions and discussion at the end of each presentation so join us ready to participate.  That is one of the best ways to learn and become a better developer.
First Quarter
January 8th – Starting The Year Right
January 22nd – DB Testing and Automation
February 5th – Rest-Assured
February 19th – DevOps and Software Development
March 5th – Karate (Software not the martial art 🙂 )
March 19th – No Meeting
Second Quarter
April 9th – Creating Your Own Patterns and Anti-Patterns
April 23rd – Fighting Fires
May 7th – Producing Content: Podcast, Youtube, etc. A How-to
May 21st – WebDriver.io
June 4th – Full Class Overview
June 18th – Mid-Year Review and Planning
Third Quarter
July 23rd – Scraping Overview and Tips
Aug 6th – Writing Readable Code
Fourth Quarter
Oct 1st – Agile and Kanban Comparison
Oct 15th – JAssert
Oct 29nd – Database Sync Lessons Learned
Nov 12th – The Optional Class in Java
Dec 3rd – Looking Back On Your Year
Dec 17th – Annual Wrap-up and How To Make Next Year Your Best
Some of these sessions are best done with hands-on lab work, while others are pure theory.  However, all of them are worth taking notes and then follow-up either through questions during the presentation or via email after the fact.  We also post the slide decks in PDF form shortly (days or weeks) after completing a presentation.  Likewise, you can search this site for follow-up presentations, articles, and podcast episodes.