One of the strengths of WordPress as a platform is its plugins.  Wordpress plugins are available in all shapes and sizes including a large number of free options.  We have mentioned a few plugins we use and like, but here is our top list of plugins we find useful.  These are worth spending time with as they can save you time and ease administrative tasks.
Analytics WordPress Plugins
You spend time building your site and content.  Thus, you want to know how it is being received.  The plugins we find best for analytics related administration are Google Analytics Plugin, Yoast, Jetpack, and Google Analytics Dashboard.
Google Analytics plugin and dashboard
The Google Analytics plugin provides a quick way to add analytics to all of your pages.  If you want to learn more, we have a tech note to walk you through the complete steps to register and connect your site.  The plugin makes it as easy as entering a single value on a setting page.
Once you have analytics configured, you will want an easy way to review activity.  This is where the dashboard plugin comes in.  The Google Analytics dashboard plugin provides a reporting dashboard of some analytics measurements.   You can also configure it to display line charts, pie charts, and combinations of graphics and data to match your preferences.  This plugin is perfect for being able to do a quick daily or weekly view of your activity without logging into Google.
Yoast Plugin
The Yoast plugin is one that should be required for SEO beginners.  This plugin provides feedback on every page and post on your site.  The feedback includes SEO data as well as readability scores to help you write content that is search engine friendly.  Search engine friendly content is also reader friendly.  The Yoast plugin includes live stats about long sentences, long sections, and how the content scores on the Flesch reading ease assessment.  All of this functionality and it is easy to use.  The Yoast plugin is one of the first plugins we install on all of our sites.
Jetpack
Jetpack is an all-in-one plugin of sorts.  They have free and paid options, but the non-premium options are still ideal for simple administration and promotion of your site.  The feature list covers security, performance, and engagement among other areas and a complete list can be found here.  This is a plugin worth installing and exploring, or you can check back at our site as we will be covering Jetpack in a spotlight article in the future.
---
Images and Administration
Whether you need to administer images on your site or connect to an Instagram feed, there are plugins to help.  These plugins include the Instagram feed plugin, Image Recycler, and Gallery.
Gallery
The Gallery plugin is simple to use and makes it easy to post some images as a gallery.  The plugin provides responsive design and options to edit images.  Gallery is a no-brainer plugin if you include galleries of product images or want to show all your latest vacation pics.  The bulk image display plugin market is full of options, but this is a great one to start with as you research the one best for you.
Image Recycler
We just did an article on this plugin by itself.  Obviously, we want to mention it.  Image recycler provides a limited free trial of fifteen days but has some low cost monthly and a la carte subscriptions that make it a great find.  There are other image compression plugins out there, but we find this one the easiest to use and one of the cheapest options in the long run.  If nothing else, try this for fifteen days and get some of your images reduced in size.  It will lead to a faster site and is worthwhile on your most visited pages.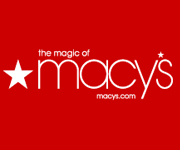 Instagram Feed
Instagram is a popular site, so there are a large number of plugins available to use it in WordPress.  The photo feed plugin is an area where your personal taste may be one of the biggest factors in selecting a plugin, but we recommend you start here.  The feed plugin provides an Instagram sort of feel for the image feed while being easy to configure and administer.   This is a rapidly changing field of plugins.  Thus, do not take our word for it, search for Instagram on the WordPress plugins page and spend some time browsing.
---
Miscellaneous WordPress Plugins
As one would expect, there are many plugins that fall into the "other" category.  The ones we want to suggest include ad rotate,  WooCommerce, Ninja forms, mail chimp for WordPress, and WordPress Maintenance Mode.
Ad Rotate
The dream of a blog is to monetize it and retire young.  Ad rotate will not necessarily bring the vision to life, but it will make adding advertising easy.  Ad rotate provides ad rotation sections to your pages so you can provide multiple advertisements in the same space.  The rotation time, advertisements, and links can all be configured in minutes.  Whether you use Google and Amazon ads or have dozens of affiliate ads to promote, this is a great free tool to get you started.
Woo Commerce
If you sell products on WordPress, then WooCommerce is the plugin for you.  The plugin provides a great interface for adding products and has some supporting widgets and plugins you can add to highly customize your online catalog.  There is a lot to know about this plugin, and we will look at it in depth in a future tech note.  Until then, we recommend you check out the plugin and how it can help you get your products online today.
Ninja Forms
One step in growing a site is building a user base and gathering feedback from them.  Thus, sooner or later, any site is going to have a need for forms to collect data.  Forms may be as simple as a "contact us" form or as complex as a job application.  In any case, Ninja Forms is an excellent tool for creating forms.  There are even dozens of additional ninja forms plugins to help with appearance, security, and other aspects of gathering data.
Mail Chimp for WordPress
One of the most recommended ways to grow a site is to add a newsletter.  Mail Chimp provides a tool for managing email lists that is one of the best in the industry.  Thus, it makes sense that a WordPress site would provide a way to register for an email list that runs through MailChimp.  MailChimp is that plugin.  This straightforward and easy-to-use plugin makes MailChimp integration so easy an Ummm chimp could use it.  While we recommend this plugin, don't stop there, the list of MailChimp related plugins is lengthy and worth the time spent reviewing the options.
WordPress Maintenance Mode
If you ever want to close your WordPress for maintenance, then this is the plugin for you.  Whether you need to update plugins, change your theme, or get a clean backup, this plugin provides a quick way to let your visitors know your doors are closed.  The plugin allows for some customization of a maintenance page including text and a logo.  There are advanced options, but this simple solution will work for all but the busiest sites.
That wraps up our list of plugins.  If we missed one, please leave a comment and we will look into it for future review articles or might even write a tech note on your favorite plugin.
---
Further Reading
The Best WordPress Plugins: 500 Free WP Plugins for Creating an Amazing and Profitable Website (SEO, Social Media, Content, eCommerce, Images, Videos, Security)
and of course, spend some time browsing the official list at https://wordpress.org/plugins/
[sgmb id="1″]